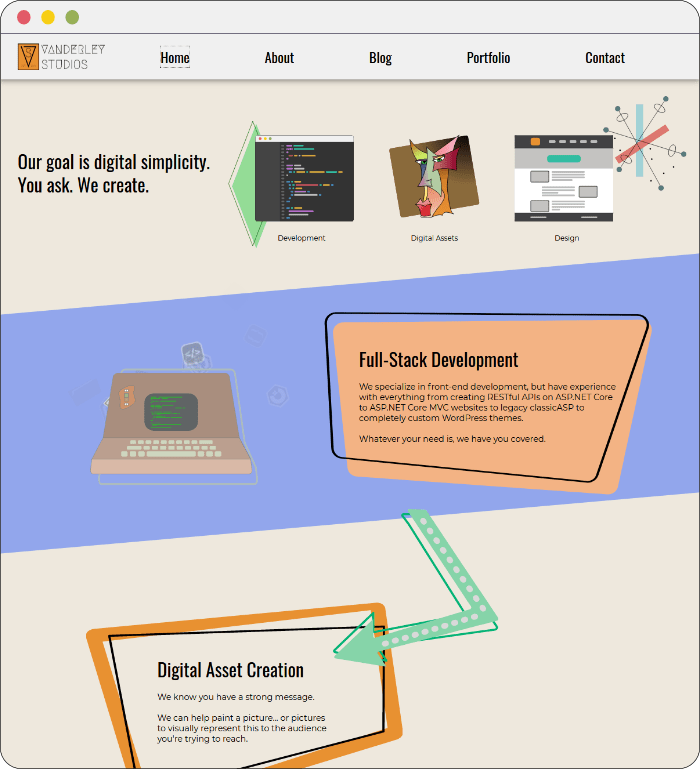 Vanderley Studios Website
Vue / Nuxt / Strapi / Docker / Postgres / Affinity Designer
The Vanderley Studios Website, in its current state, is a NuxtJS front end running off a headless CMS and Postgres database. Every part of the website is Dockerized and the majority of the content is provided via the CMS. I created all of the assets on the website and designed every page using Affinity Designer.
View Work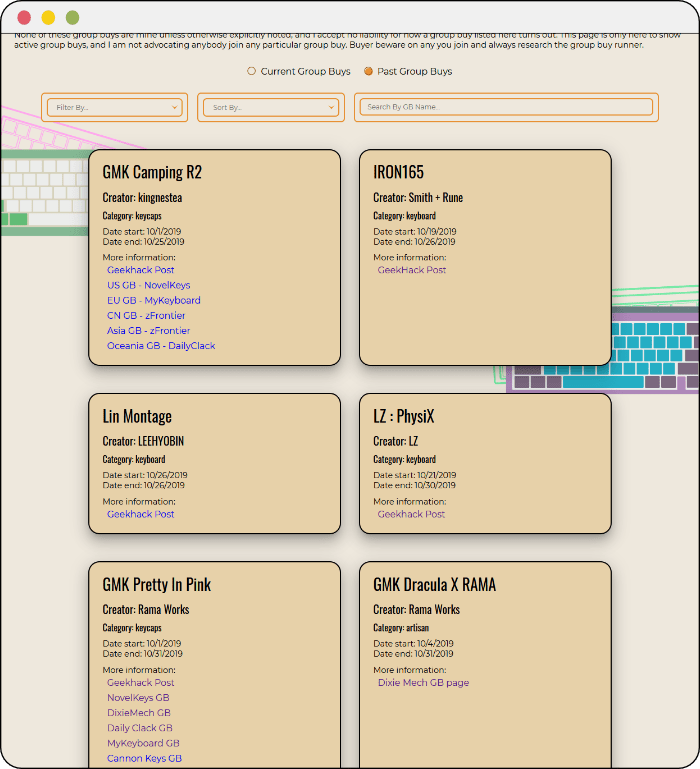 Group Buy Tool
Vue / Nuxt / Strapi / Docker / Postgres / Affinity Designer
The Group Buy Tool was created as a central place to view current, upcoming, and past group buys for the keyboard community. The group buys needed to be searchable, sortable, and filterable. Additionally, it needed to be simple to manage the data for the Group Buy Tool, and this is where Squidex came into play in its first iteration. As I transitioned the website to a new stack, I switched to Strapi.
View Work